Home > Artists > Painters > Waleed Johnson
Waleed Johnson
Painter and computer programmer.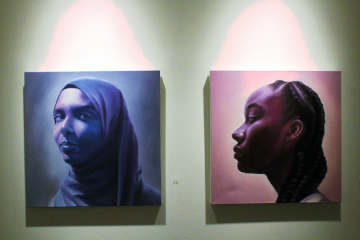 Two of the paintings Waleed exhibited at Galerie Camille.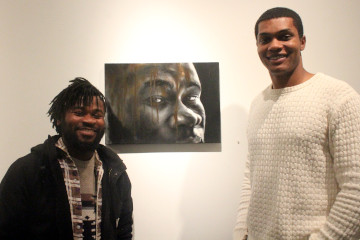 Patrick and Waleed at Galerie Camille. Photo by Alonso del Arte.
Upcoming exhibitions
Various plans.
Past exhibitions
I didn't start keeping track until 2020. I do want to compile a listing that goes back a little farther.
External links
News
PLACEHOLDER FOR NEWS
Reviews
PLACEHOLDER FOR REVIEWS