Home > Artists > Photographers > Joseph Smedo
Home > Artists > Sculptors > Joseph Smedo
Joseph Smedo
Photographer and sculptor. His work has been published in Die Angst, Hour, Real Detroit Weekly and the Metro Times, to name just a few. Co-founder of the Atomic Cafe. Joseph has also been involved in the performing arts; his ongoing set construction and safety supervision for Theater Bizarre started back in 2008.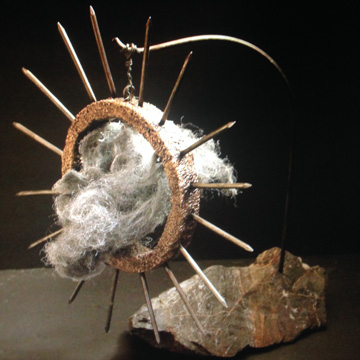 Silver Lining, a sculpture by Joseph Smedo.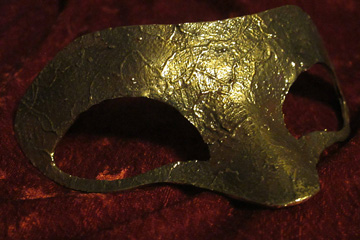 A mask by Joseph Smedo.
Upcoming exhibitions
Hatchback 12 at Hatch Art. Slated to open April 7, with an opening reception from 6:00 p.m. to 10:00 p.m., and run to April 28.
Plus various others not yet announced.
Past exhibitions
Breaking Borders at Tangent Gallery. January 26 and 27, 2018.
The Damned at Tangent Gallery. October 26 – 28, 2017
Outsider Inside at the Phoenix Café in Hazel Park. January 20, 2017.
...more, going back to 2008...
External links
News
Reviews
PLACEHOLDER FOR REVIEWS