Home > Artists > Mosaic Artists > Darcel Deneau
Darcel Deneau
Mosaic artist, started out as a painter. Fine Arts degree from the College for Creative Studies (CCS). Kresge Fellow in the Visual Arts 2021.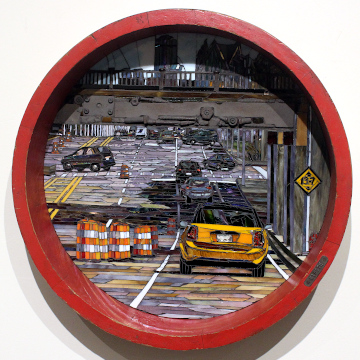 Bright Day by Darcel Deneau.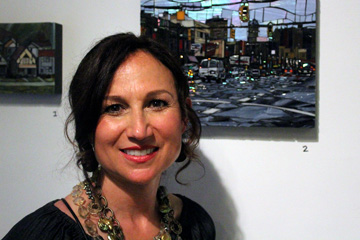 Darcel Deneau with one of her mosaics at Corktown Studios.
Current exhibition
Upcoming exhibitions
Various plans.
Past exhibitions
Kaleidoscope City at the Northville Art House. October 7 — 31, 2020.
Picking Up the Pieces in the CCS Center Galleries Alumni & Faculty Hall. October 4, 2019 — November 2, 2019.
Person, Place or Thing, with Amy Fell and Melissa Jones at Corktown Studios. May 19, 2018 — June 18, 2018.
...might be missing a few betwen 2015 and 2016...
...a few more going back to 2008...
External links
News
PLACEHOLDER FOR NEWS
Reviews