Home > Artists > Photographers > Brian Day
Brian Day
Photographer. Chief Technology Officer for Henry Ford Health System.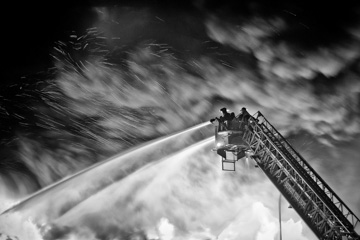 (above) In the air tonight by Brian Day.
---
(right) Flight by Brian Day.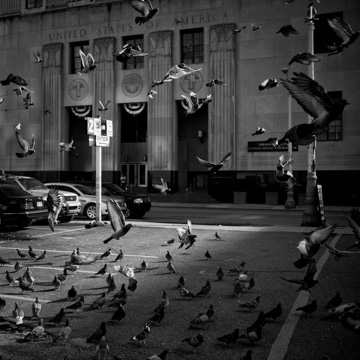 Current exhibition
Unmistakeably Detroit at the Savannah Blue restaurant. Opened December 15, 2016 not sure how long it goes to.
Upcoming exhibitions
A Moment Away at M Contemporary Art. Slated to open July 18, with a reception from 6:00 p.m. to 10:00 p.m. as part of Detroit Art Week, and run to August 17.
Plus various others.
Past exhibitions
Photography exhibit at M Contemporary Art. December 8, 2018 – January 12, 2019.
One night pop up exhibition at M Contemporary Art. October 13, 2018.
Detroit From Above at M Contemporary Art. February 16, 2018 – March 9, 2018.
In a New Light, with Emilie Beadle and Ryan Weiss at Hatch Art. October 7 – 28, 2017.
Holiday group show at Galerie Camille. December 16, 2016 – January 14, 2017.
Transitions with William Harris at Galerie Camille. March 11, 2016 – April 2, 2016.
...plus a few more...
External links
News
PLACEHOLDER FOR NEWS.
Reviews
Michael Hodges, "'Detroit from Above' at M Contemporary Art in Ferndale", The Detroit News, February 14, 2018. Brian Day is "one of the most promising" of "a fresh crop of photographers looking to showcase the [Detroit's] offbeat beauty." His photos "are delightfully disorienting."
Clara DeGalan, ""Transitions" @ the Galerie Camille", Detroit Art Review, March 17. "Day ... is a mature artist in full command of his powers. His photographs are fluent masterworks, each finding a balance between content and form that evokes the early Constructivist photography of Alexander Rodchenko. Like Rodchenko, Day grounds his work in a deceptively straightforward, documentary style that speaks simultaneously in a more subversive formal language, conjuring gorgeous abstractions in light and shadow even while capturing candid moments of human passage through urban space."