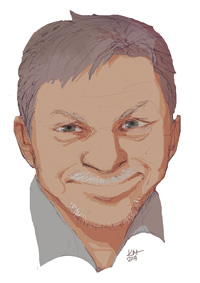 Portrait of Bruce Giffin, drawing by
Kelly Guillory.
Home > Artists > Photographers > Bruce Giffin
Bruce Giffin
Photographer, Kresge Fellow in the Visual Arts 2011. Former Metro Times photographer. Bruce has probably explored more of Detroit than any other photographer.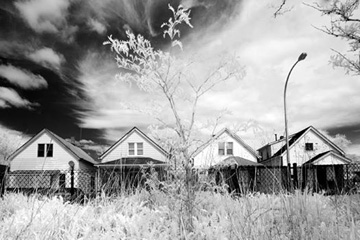 Painted Ladies: Detroit Style by Bruce Giffin.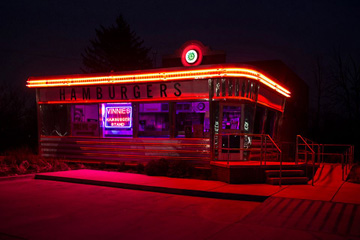 Somewhere in Detroit: Vinnie's Hamburger Stand by Bruce Giffin.
Current exhibition
Upcoming exhibitions
Various plans.
Past exhibitions
External links
News
Reviews